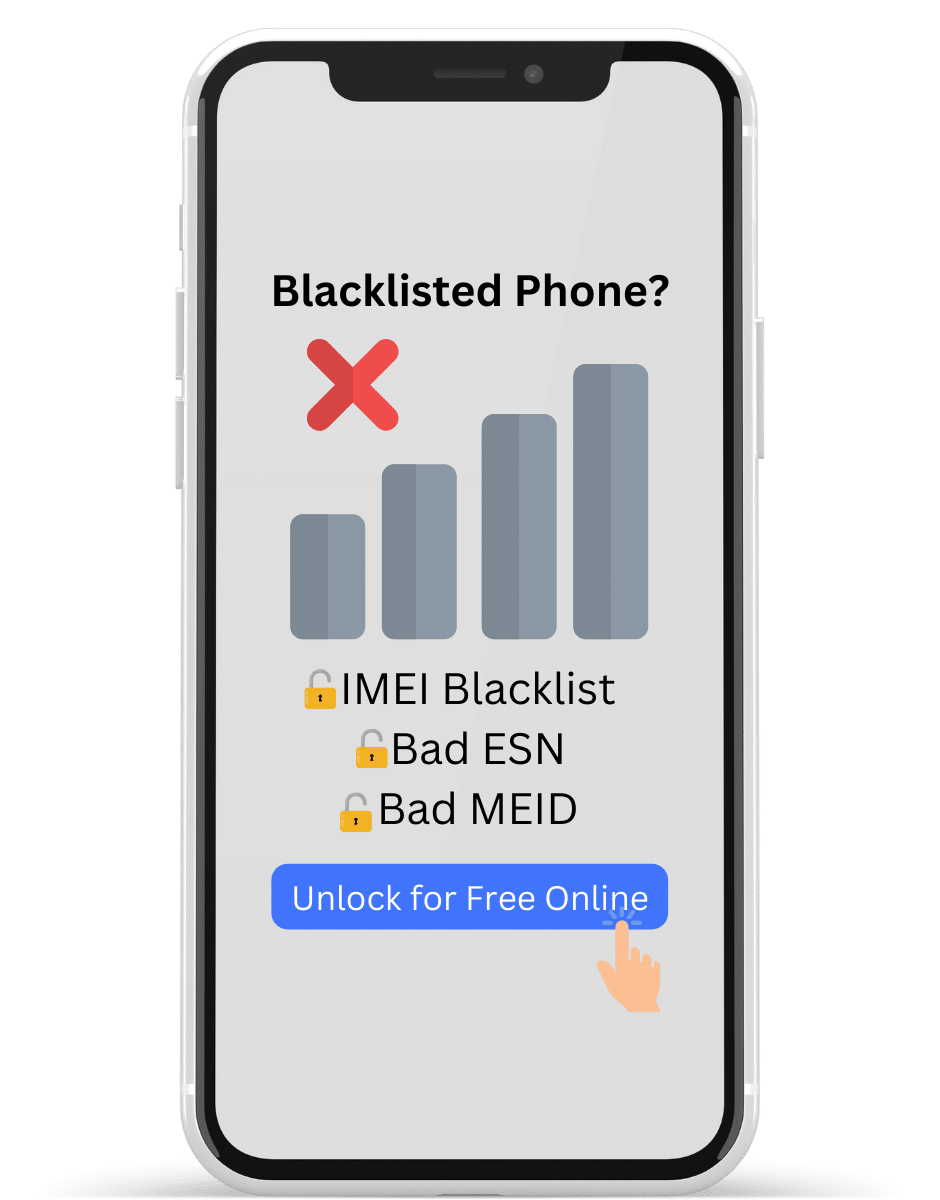 If you're facing the frustrating issue of an IMEI blacklist on your Android device, do not worry, there's a solution. ESNDoctor is here to help! This reliable and user-friendly platform offers efficient IMEI repair services to get your device back up and running in no time
Permanent and Safe Unlocks
If you're looking for a safe and permanent solution to fix your IMEI blacklist issue on your Android device, look no further than ESNDoctor. This trusted platform offers secure and reliable IMEI repair services that will give you peace of mind. With ESNDoctor, you can be sure that your device will be back to its full potential without any risk.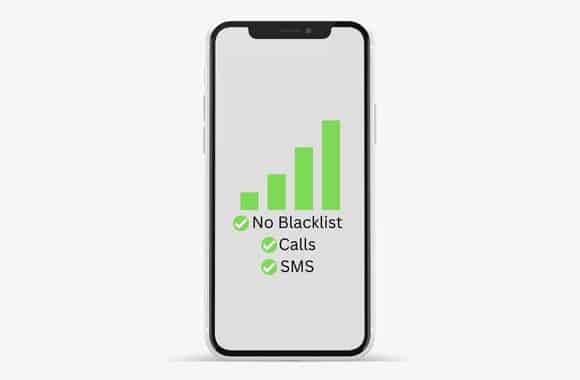 Unlocking a blacklisted IMEI is not a problem anymore with ESNDoctor's online blacklist removal service! If you have a reported Android device, don't think about it anymore. We provide reliable, effortless, and effective unlocks aiming to help you permanently remove blacklisted Android devices from the blacklist database without having to pay anything or waste time in the process.
Keep reading this article to find out why ESNDoctor's IMEI cleaning process is the best online service you can find on the internet!
Do all Android Devices get Blacklsited when Reported Lost or Stolen?
All cellular devices can be blacklisted if they are reported as lost or stolen regardless of their brand, model, or in this case, operating system, so yes, Android devices can be blacklisted exactly as an iOS iPhone, and all others.
This is because all cellular handsets have a unique identifying code called an IMEI number (International Mobile Equipment Identity) that allows carriers like T-Mobile, AT&T, Verizon, etc. to determine which device was sold to which end user and to make the IMEI report to the blacklist database in case it was reported stolen by its original owner.
Some mobile phones happen to not have an IMEI number because they don't use SIM cards (they operate with a CDMA network), but those devices still have an identifying code called an ESN number (Electronic Serial Number), so if the device is stolen or lost, it can still be reported. That's why you hear people say that a phone has a bad ESN or IMEI; it's because the blacklist report will register the ESN or IMEI number depending on the network with which the device operates.
For what other Reasons can a Cellular Device be Blacklsited?
Mobile service providers not only make reports when a phone was reported lost! A device can also get blacklisted for other reasons that include but are not limited to:
Carriers will blacklist devices for phone insurance fraud.
Financed phones can be blacklisted if the original owner didn't finish paying their corresponding installments.
If the user bought a phone under their mobile plan but is not in good standing with the carrier because of past-due payments.
If the transaction that took place on the phone's purchase was determined to be fraudulent or associated with any kind of illegal activity.
What to Do if you Bought an IMEI Blacklisted Phone
If you bought a refurbished or second-hand phone that has a blacklisted IMEI or ESN and now you don't know what to do, the very first option you have is to contact the seller from whom you bought the phone and ask for a refund because it probably is a stolen phone (in some cases, the seller is the original owner of the device but reports it after they sell it to claim the insurance's money).
However, we know that someone who sold a blacklisted phone will probably just disappear after you make the purchase and won't take responsibility because of the phone's blacklist status, so don't worry, ESNDoctor is here to help! Our IMEI blacklist removal tool is available 24/7 so that you don't struggle with this blacklist report anymore.
Are Blacklisted Android Devices Useless at all?
You won't have any problems using your smartphone to browse the web or run apps if you want to; as long as you have a WiFi connection, you can use it like a non-cellular device. However, there will be certain functions to which you won't have access (all the ones that require cellular connectivity), so if you want to make calls, send messages, or use mobile data, it won't be possible.
The good news is that, as we were mentioning, it is not necessary to struggle with a phone that is blacklisted; with ESNDoctor, unlocking a blacklisted phone is a matter of 10 minutes!
How to Tell if your Phone is Blacklisted or has a "Bad IMEI Number"?
You can tell an Android phone is blacklisted because no matter which SIM card you enter into it, the device is not able to get connected to its network. Blacklisted phones cannot connect to any mobile radio frequency, so you cannot make or receive calls, send or receive messages, or do anything that involves using a cellular network.
However, if you want to really make sure you can use an IMEI checker, all you have to do is to find your IMEI number and:
Search on Google "IMEI checker".
Select the website of your preference to run an "IMEI check" process.
Check your IMEI.
This service is completely free and there are a lot of different websites that offer it. IMEI checkers can detect a blacklisted IMEI number in seconds and generate a full report of your IMEI status that includes important information such as which carrier blacklisted the phone and why was the device reported.
How Long Does a Phone stay Blacklisted?
Every blacklisted iPhone or Android phone stay blacklisted permanently because this is not a temporal lock, as long as the report stays on the blacklist, the device will stay locked. There are only a few options when it comes to removing your phone from the blacklist, those are:
Changing the IMEI of the device: Changing your IMEI is not recommendable because is a dangerous procedure, is illegal, and will damage your mobile phone.
Unlocking your phone's IMEI number with your carrier: This process is safe but takes a lot of paperwork and wait times, also, most unlocking requests are denied.
ESNDoctor's Android and iPhone blacklist removal tool: Easy to use, safe, effective, free, and fast method, you get to unlock your phone remotely in a maximum of 15 minutes.
Requirements to Consider when Asking your Carrier to Unblock your Phone
As we were mentioning, most unlocking requests made to mobile carriers are denied because of the number of requirements they take into account when determining the user's eligibility for an unlock.
This is because a blacklist report is usually associated with serious allegations such as illegal activity, that the phone was reported stolen, fraudulent transactions, etc., so it is mandatory for phone carriers to have enough proof they blacklisted the wrong phone or that the report should be removed.
The conditions that you'll have to meet and the documents you'll have to present to the carrier depend entirely on the reason why the device was blacklisted, but here are some basics that you'll for sure need to have ready:
The IMEI number of the device to be unlocked (the IMEI number is unique to every phone, you can find it by dialing *#06#).
You must be the original owner of the device because on the report it has to appear registered under your name (if you bought a used phone the carrier won't help you), make sure to have ready your ID.
To get the phone unlocked, you'll need to prove that the carrier's allegations are false or incorrect, so be ready to explain why the information on the report is wrong and present documents that support what you are saying.
You might have to show proof of ownership of the blocked iPhone or Android phone. Also, if the report had something to do with non-payment, you might need to have your proof statement of no balance due.
Benefits of ESNDoctor's IMEI Blacklist Removal Service
Tons of benefits come with having your phone removed from the blacklist with ESNDoctor's innovative online system, here are only some of the ones that make our platform the best IMEI repair method on the internet:
Our unlocking service counts on a 99.9% success rate, so you can rest assured that the process will be effective.
We offer permanent unlocks, this bad IMEI cleaning service is not just a temporary bypass, we'll completely remove the blacklist report and lock on your behalf.
You will get to keep your original phone IMEI, it is not necessary to modify the factory settings of your device.
ESNDoctor's unlock app is completely free to use, you get to unlock your phone for free in only 15 minutes!
You don't need to download or install anything on your phone to get it off the blacklist, this system is 100% online.
ESNDoctor is compatible with all Apple phones well as Android devices, in addition, it doesn't matter which carrier reported your phone, the lock can still be removed as long as you have the correct IMEI of the phone to be unlocked.
Can a blacklisted phone still be used?
Yes, a blacklisted phone will still be functional to use any apps and even use WiFi. When it comes to its usage on any mobile network, keep in mind, it will be restricted as it is blocked to use any network. In the end, it really depends on how you want to use it and how it affects you to do your everyday things on the device.
What happens if IMEI is blacklisted?
Once your IMEI is blacklisted it will be introduced into an open database where all carriers can access it and block the device from accessing the network. Apart from that, it will be publicly displayed on any IMEI checker tool for anyone to see. Also keep in mind, that the lock does not always apply in all networks as it will depend if it's running on a GSM network or a CDMA network.
Can you remove blacklisted phone?
Yes, the best way to unlock it is by using an online tool, this will relieve the stress of having to deal directly with your carrier. ESNDoctor offers an easy and permanent unlock which works on any model and brand across the world. If you don't want to use an online unlocker, you can try to contact your carrier and request an unlocking request to remove the blacklist from your device, this is often very time-consuming and it doesn't work all the time.